CENTRAL ASIA: POST-COVID RECOVERY THROUGH BETTER CONNECTIVITY
This year, the Forum will once again feature timely ideas and innovations in trade and connectivity.  Through discussions between business and industry leaders, government officials and policy makers, and a range of subject matter experts, this unique platform will continue its decade-long role in stimulating and accelerating sustainable economic growth in Central Asia through regional collaboration and cooperation. In a week of live webinars and recorded presentations, the Forum will focus on economic recovery from COVID-19 across a range of topical areas including tourism, transport and logistics, e-commerce, trade agreements, water and energy sustainability, and women and youth. Hosted by the United States Agency for International Development (USAID), the Central Asia Trade Forum is a unique platform for the introduction of new regional and international market opportunities for Central Asia's growing business community. The event has become a recognized brand as one of Asia's largest trade facilitation and regional cooperation events.  Over the last decade, the Central Asia Trade Forum has brought together more than 10,000 participants from over 30 countries.
Day 1
October 4th, 2021
Day 2
October 5th, 2021
Day 3
October 6th, 2021
Day 4
October 7th, 2021
Day 5
October 8th, 2021
Day 1
October 4th, 2021
14:00 – 16:00
Nur-Sultan – GMT+6
HIGH LEVEL OPENING SESSION
Master of Ceremonies: Ms. Alfiya Musina, USAID's CTJ
Headline: Celebrating 30 years of Cooperation Between the United States and Central Asia
Opening remarks: Deputy Chief of Mission Judy Kuo (pre-recorded)
Welcome address from Mr. Torsten Brezina, Cluster Coordinator of the GIZ regional programmes in Central Asia (pre-recorded)
Welcome address from Mr. Azamat Askaruly, CEO, QazTrade Center for Trade Policy Development, Kazakhstan
Post-Covid Trends in trade
Held jointly with the International Trade Center
While the pandemic is not yet behind us, targeted measures to spur trade have supported companies during the crisis and can help countries recover faster and more sustainably. In this session, participants will gain insight into post-pandemic rebound opportunities:
Moderator: Ms. Barbara Oliveira Ramos, ITC's Chief of Research and Strategies for Exports
Valentina Rollo, Economist, ITC

Assessing the Business Impact of COVID and Identifying Measures for Building Resilience

Asel Egemberdieva, Deputy CEO, QazTrade Center for Trade Policy Development, Kazakhstan

Responding to the Emerging Business Needs in the Post-COVID Era

Jamilya Imankulova, Owner, EcoFerma Company, Kyrgyz Republic

Building Supply Chain Resilience, Private Sector Representative

Rajesh Aggarwal, ITC's Chief of Trade Facilitation and Policy for Business

Defining the Multilateral Trade Agenda for the Post-COVID Era

Bekzod Khashimov, Economist, Uzbekistan

Post-pandemic Realities, Opportunities, and Outlooks in Central Asia
Discussion Q&A
16:00 – 17:30
Nur-Sultan – GMT+6
Roundtable on the post-covid business support ecosystem in central asia
Held jointly with the QazTrade Center for Trade Policy Development
Export promotion infrastructure is a top priority for all Central Asian countries. Each country in the region is working to transform existing infrastructure or form new full-fledged institutions, to support non-commodity exports. This roundtable will review state policies and regional initiatives which intend to create demand-driven centers of information and assistance, designed to support local firms who are seeking to access export markets.
Moderator: Mr. Nurlan Kulbatyrov, Deputy Director General, QazTrade
William Tompson, Head of the Eurasia Division, Organization for Economic Co-operation and Development (OECD)
Bahodur Rakhimzoda, PhD, Deputy Director of the Export Agency under the Government of the Republic of Tajikistan
Anne Chappaz, Chief of Institutions and Ecosystems, International Trade Centre (ITC)
Mikheil Janelidze, Former Vice Prime Minister of the Government of Georgia, Senior Consultant at the Policy and Management Consulting Group (PMCG)
Geoff Wright, Project Team Director, USAID CTJ
Murad Rakhimov, Head of Marketing Department, Export Promotion Agency of Uzbekistan
10:00 – 13:00
Nur-Sultan – GMT+6
Side event – iso training (part1)
Changing mindset in management systems: 2021 ISO standards and practices for sustainable business development
Marat Khabibulin, Regional Director of "CERT Academy"

Relevance of the ISO international standards for business recovery and sustainable development.

Riad Ibragimov, Editor-in-Chief of the MANAGEMENT magazine

Financial and Economic Benefits of ISO 9001 based on the ISO 10014:2021 «Quality management systems — Guidance for realizing financial and economic benefits»

Ildar Ineleev, Regional Director of "CERT International" for the CIS countries

Practical recommendations for the development and implementation of ISO 37001 by the International Organization for Standardization (ISO) and UNIDO
ORGANIZER: CERT INTERNATIONAL 
Separate Registration is required
Day 2
October 5th, 2021
Day 3
October 6th, 2021
Day 4
October 7th, 2021
Day 5
October 8th, 2021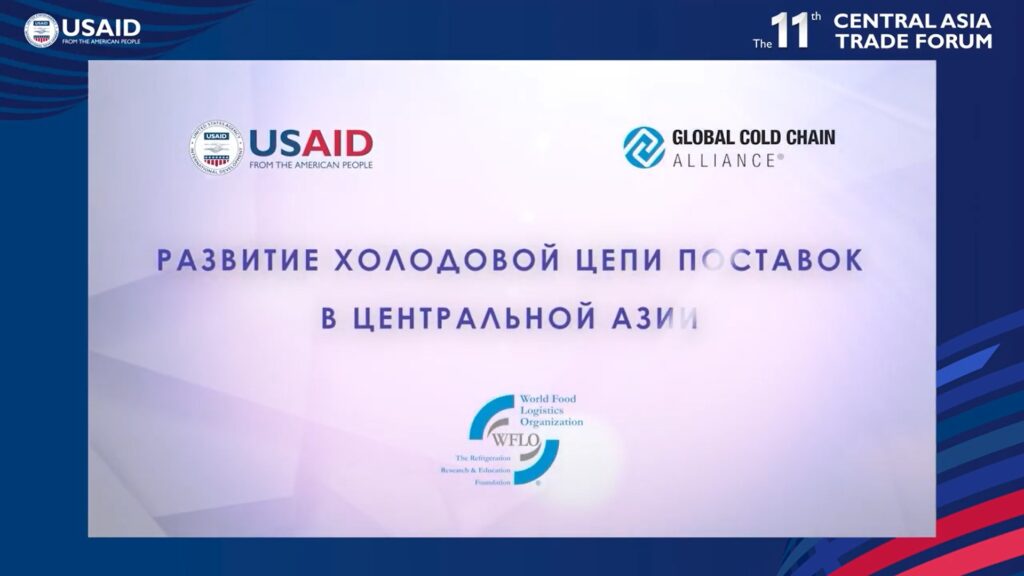 Development of a Cold Supply Chain in Central Asia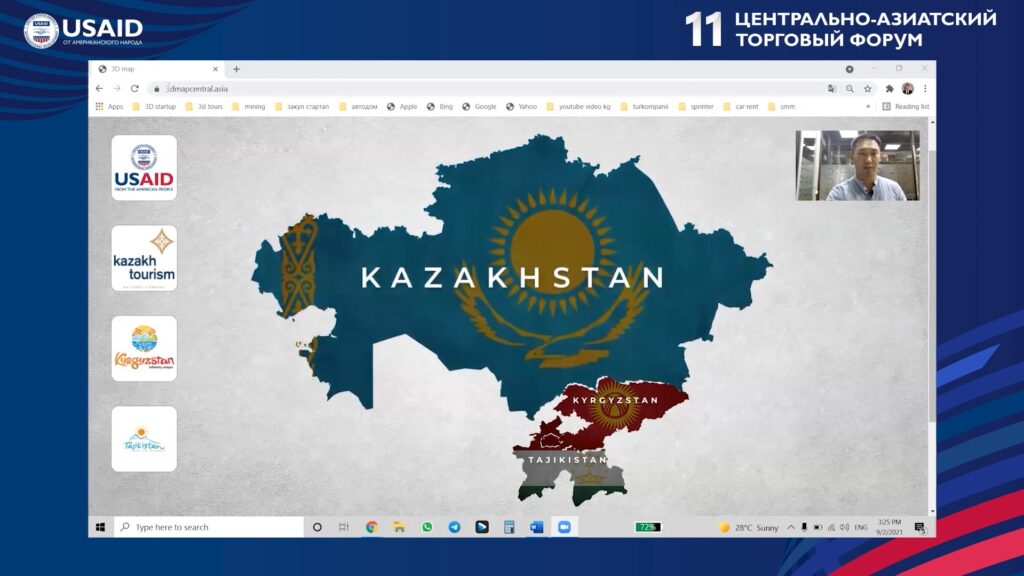 Maksat Konushaliev. 3D map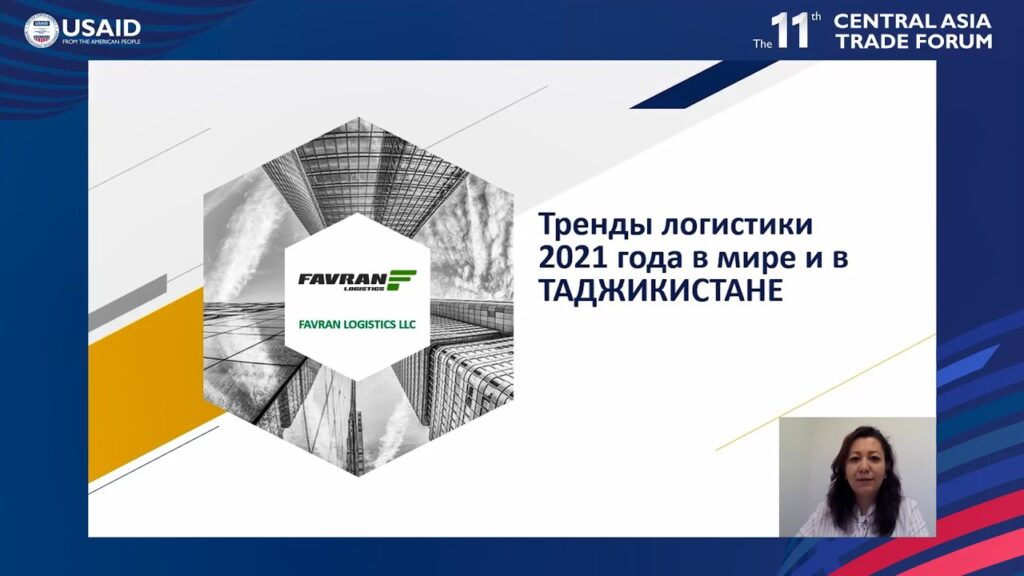 Mavzuna Mansurova. Modern logistics trends in Tajikistan